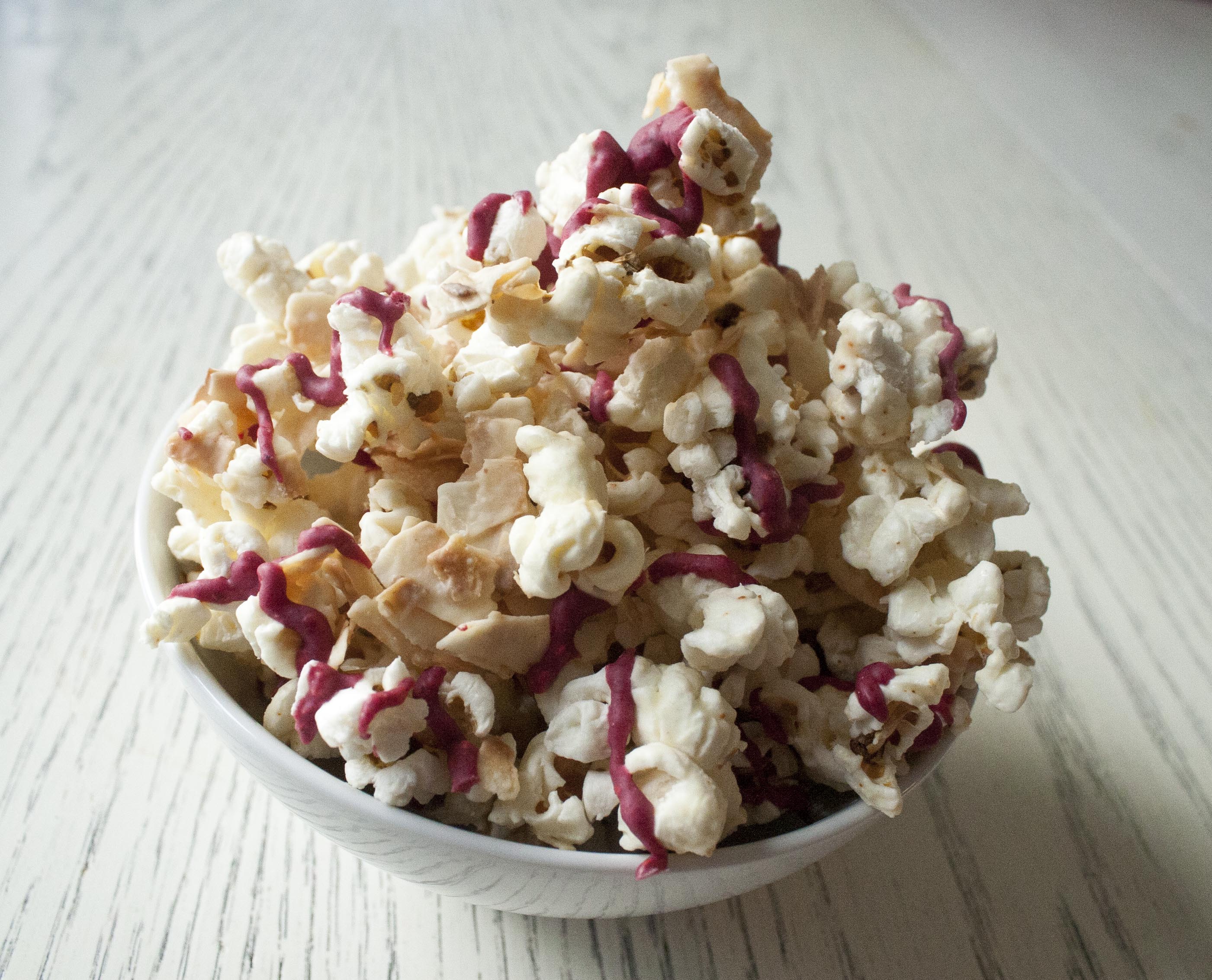 For over four years, I have been gifting Easton's teachers with mason jars full of food that comes from our kitchen: cookies, marshmallows or chocolate bark*, usually. For the holidays, I give them proper presents, but for other occasions, like  Easton's last day in their class, Teacher Appreciation Day and Valentine's Day, we bake. To me, it's personal: I want them to know that I am really thankful of them and the time they've put into Easton's early education and, in turn, I want to put time into saying thank you.
(*I just realized I really like this flavor combo, apparently.)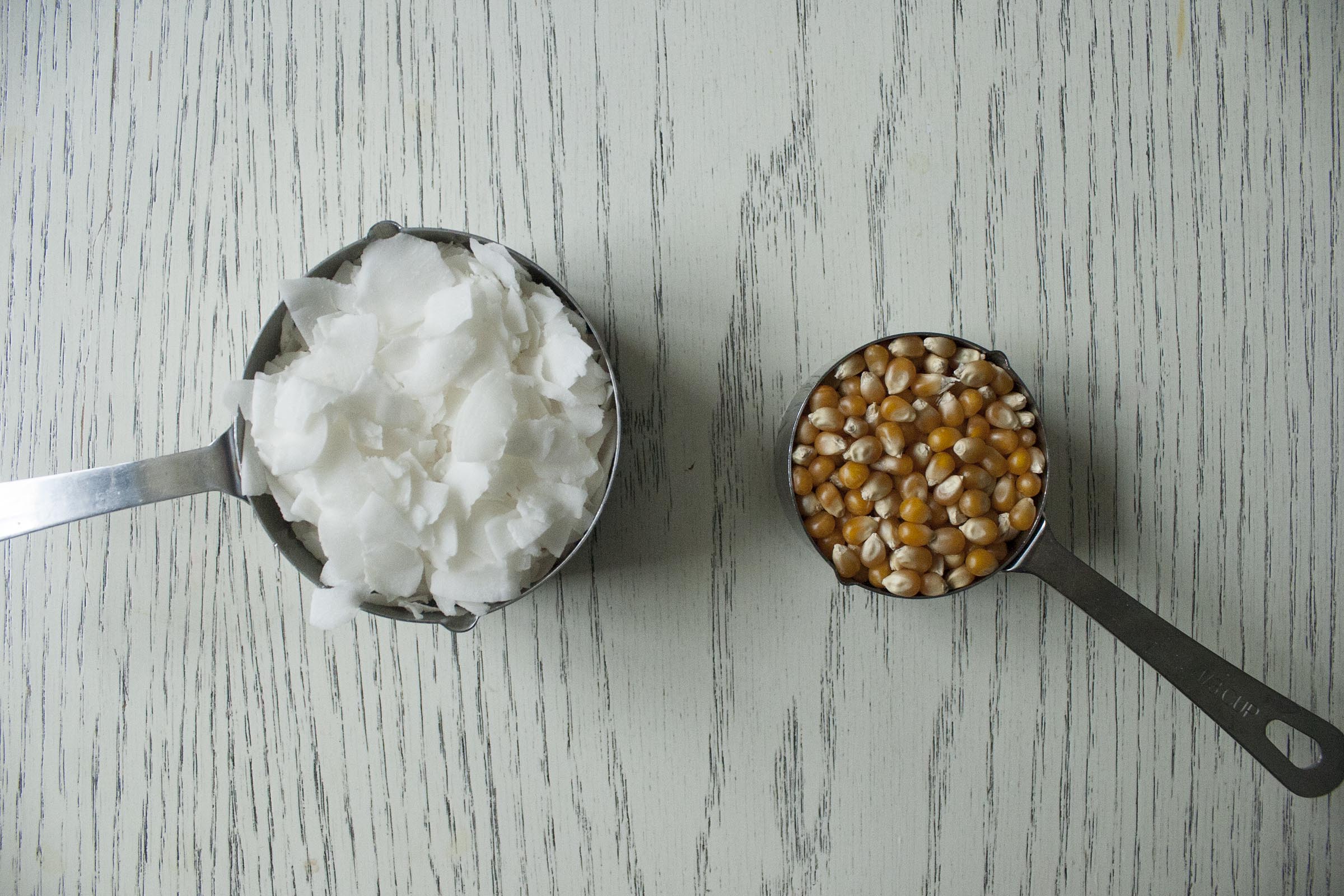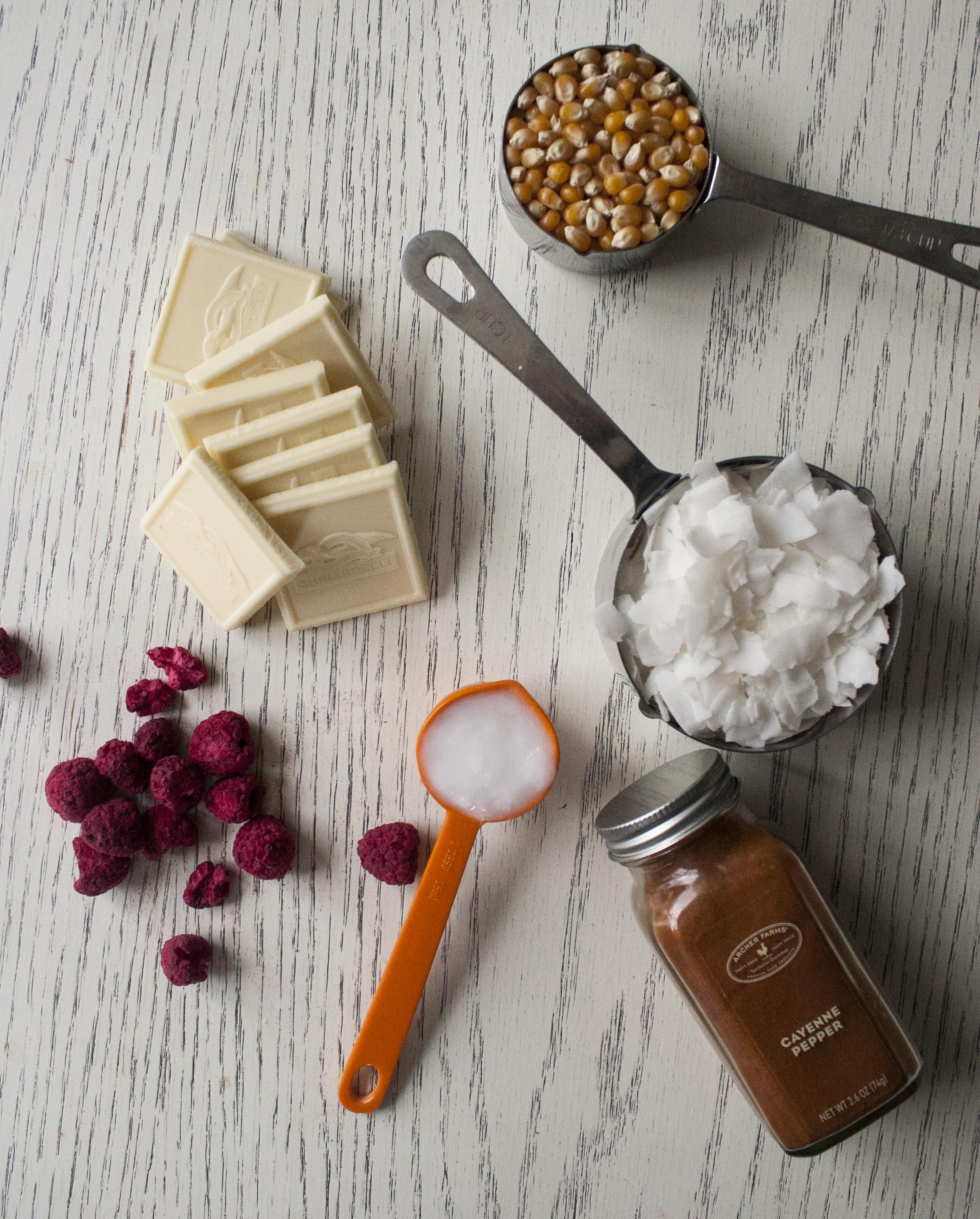 But, in September, when Easton was about to move into her next (and last) class in this school, I learned a lesson. We chose a recipe together, for a Chocolate Cookie Crumble, meant to be stored in the freezer and poured over ice cream. Easton and I stirred together the dough, dropped it onto the baking sheet and slid it into the oven. Once cool, I transferred into the mason jar and Easton and I worked together to write her teacher a note.
We were done when Easton said, Wait, write one more thing. So, we added, "I helped Mommy make this for you!" I was about to close the card up, when my sister, who works in a school system, FaceTimed us.
As Easton excitedly told her what we just did, she nodded along, but something seemed off. I had to push, but finally she told me: It's just that we're always a little hesitant about homemade gifts.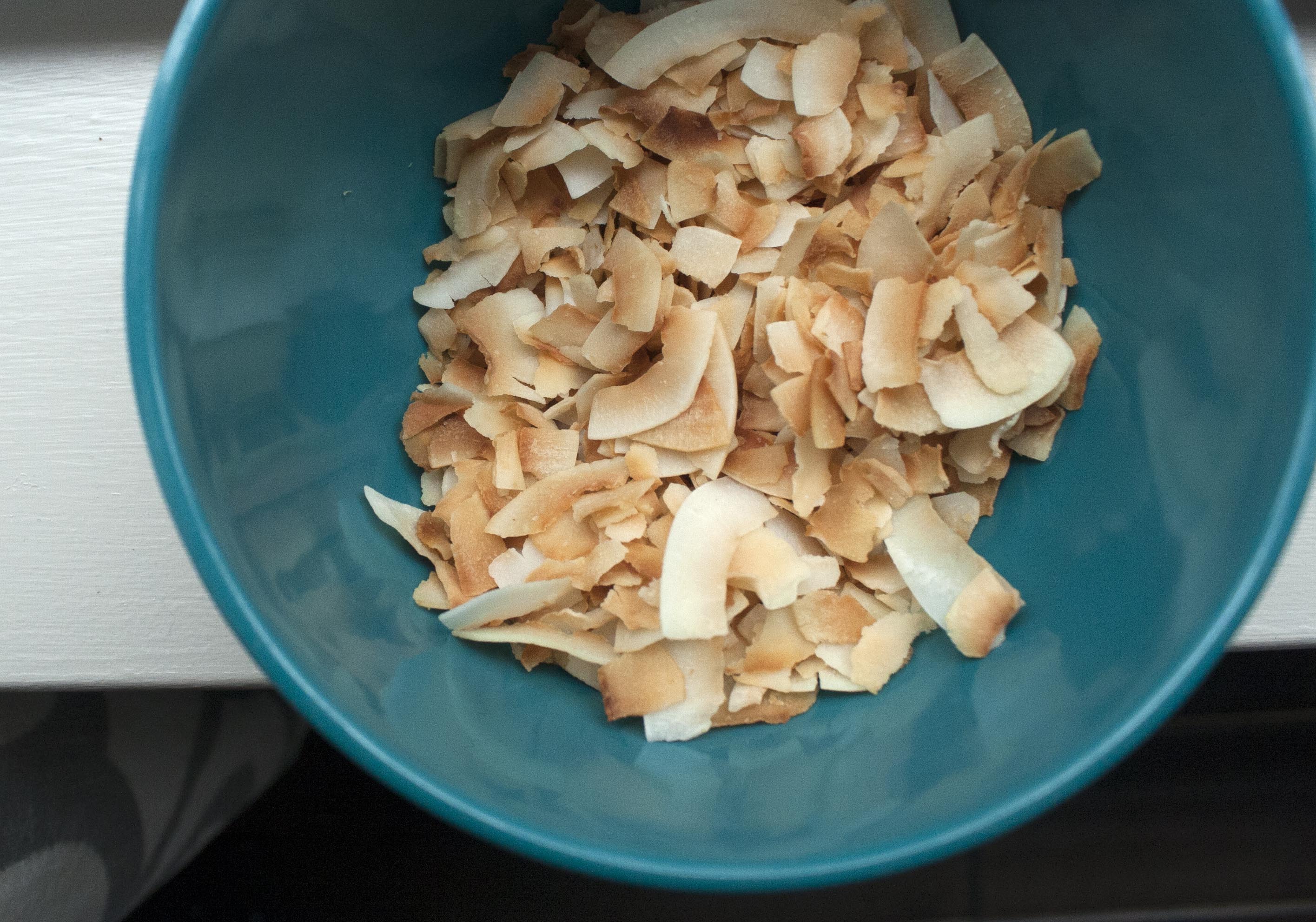 Later, I called my other sister, who also works in a school system. Yeah, she reluctantly confirmed.
Huh.
It made so much sense once she said it: you're given a gift by people whose home life, you know little about. You don't know if they keep a clean kitchen, if they are serious hand washers or if their kitchen is full of the one thing that you're allergic to.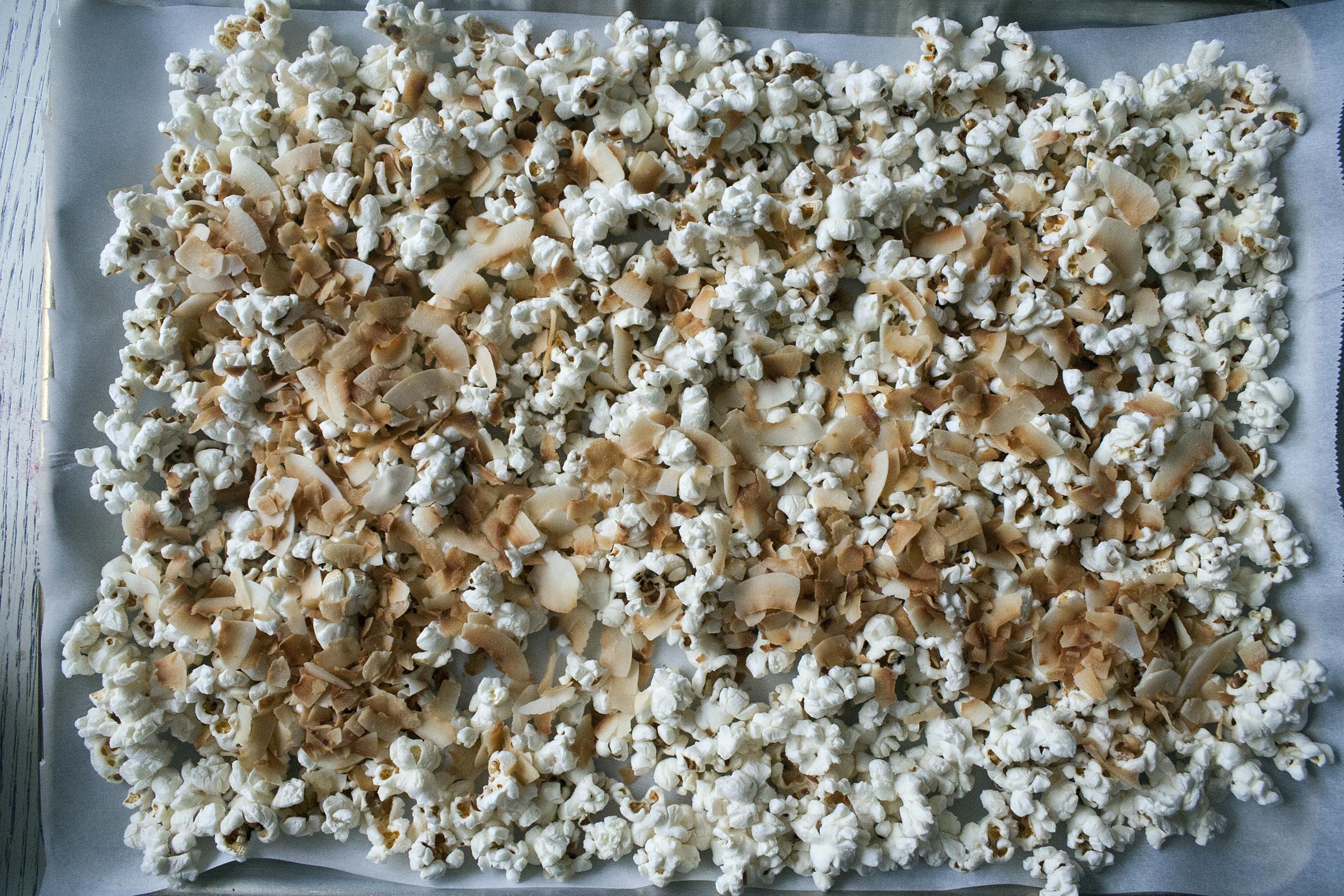 At Easton's tiny school, they know me. They know I make Easton's food every day and that food is part of my career. They've always said thank you and later, asked me about this spice or that recipe. But, maybe they were being polite.
I added an extra line to Easton's thank you card before tucking it into the envelope, "I cleaned my hands really well, first, just like you taught me!"
Now, with one more Valentine's Day left, before Easton goes to a much bigger elementary school where the teachers will not know me and will not know whether they can trust my kitchen hygiene or my ingredients, I'm trying to decide if I should stand strong and make handmade treats, one more time.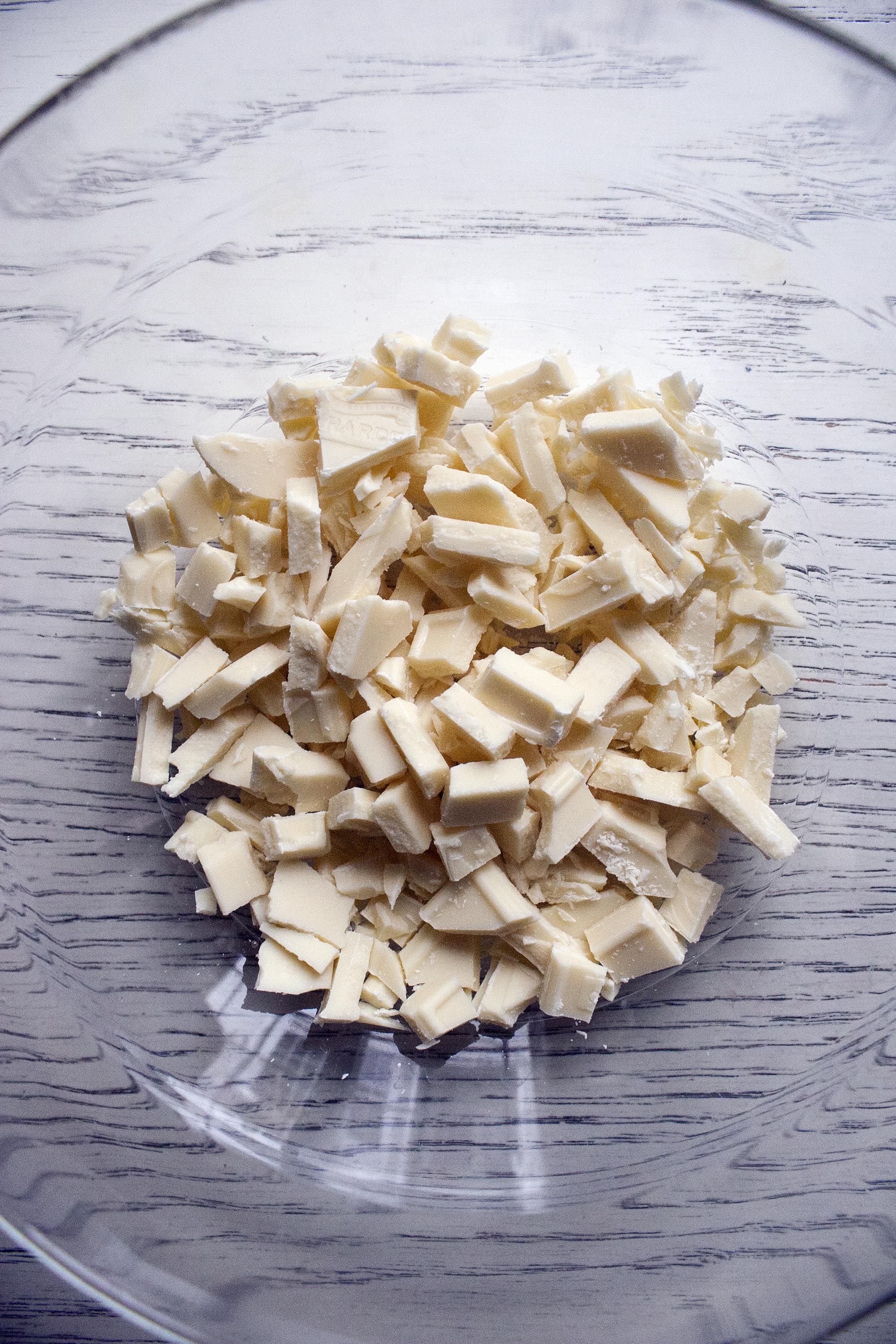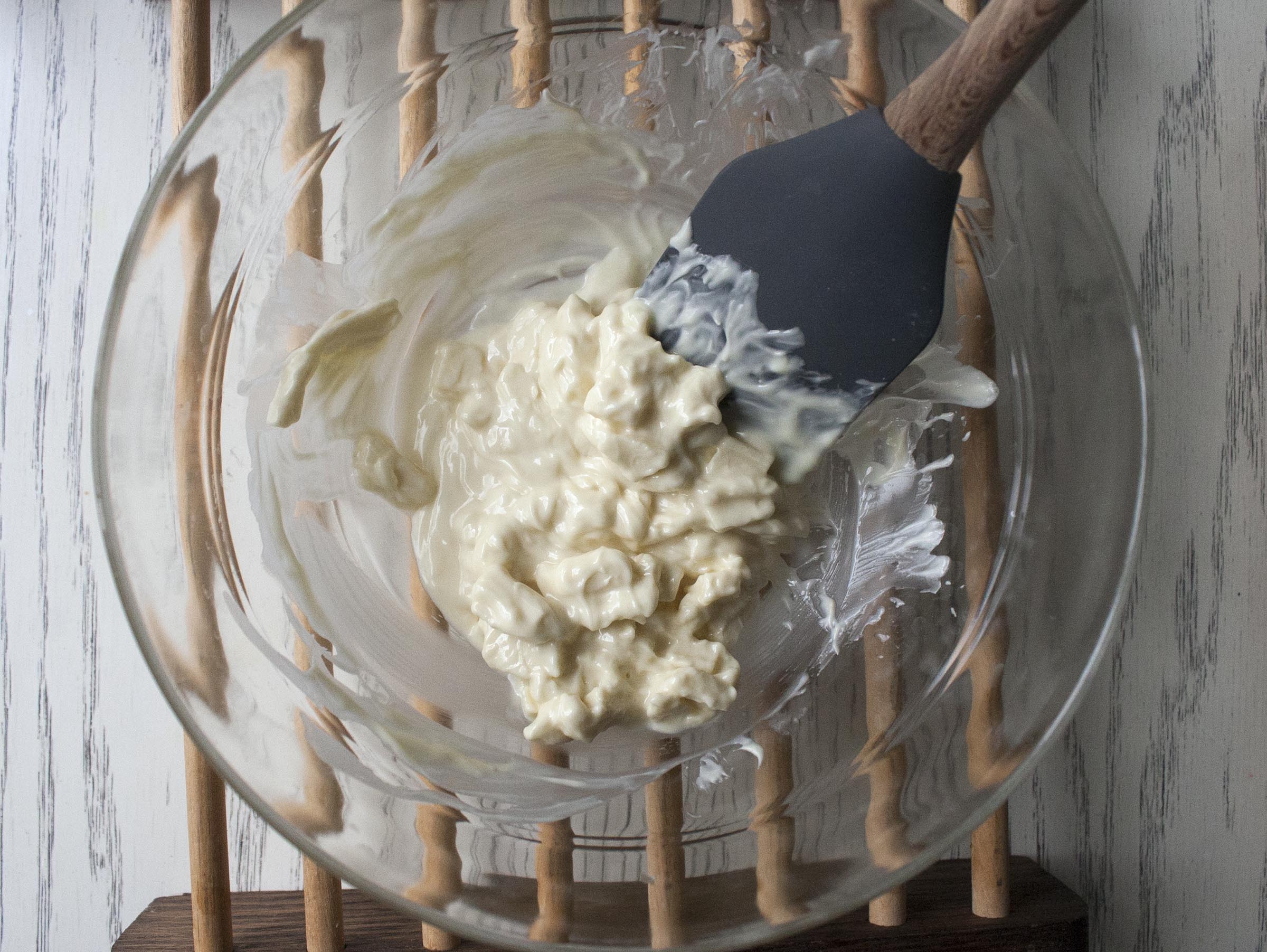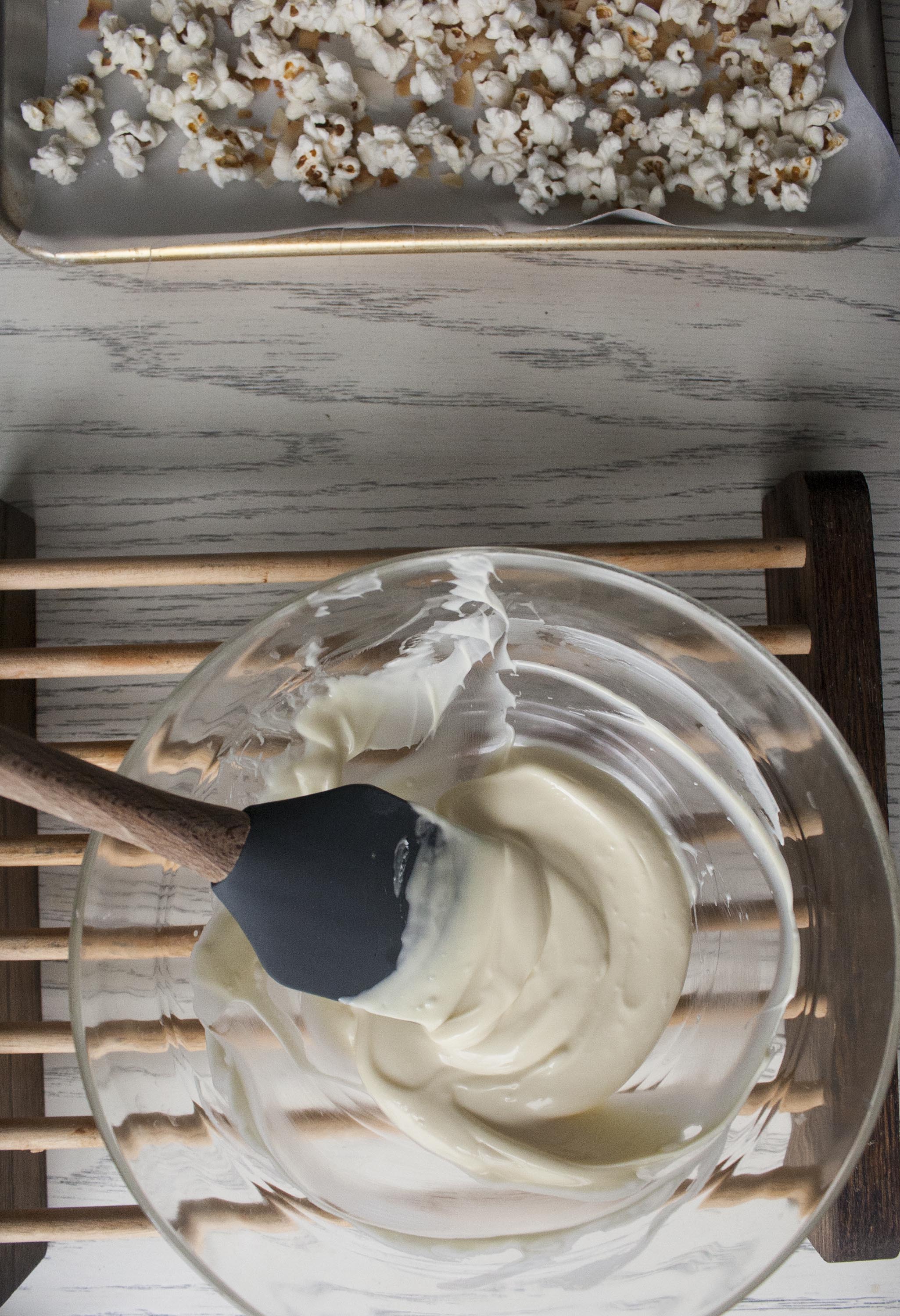 If I do, I'm considering making this popcorn, which is admittedly polarizing for another reason: white chocolate.
I know this is a huge issue, namely because many people hold strong that white chocolate isn't chocolate. And, then there are other people who stand by their dark-chocolate-for-life beliefs. And, there are people who just don't like white chocolate: it's too sweet, it's too one dimensional, it's too not real chocolate.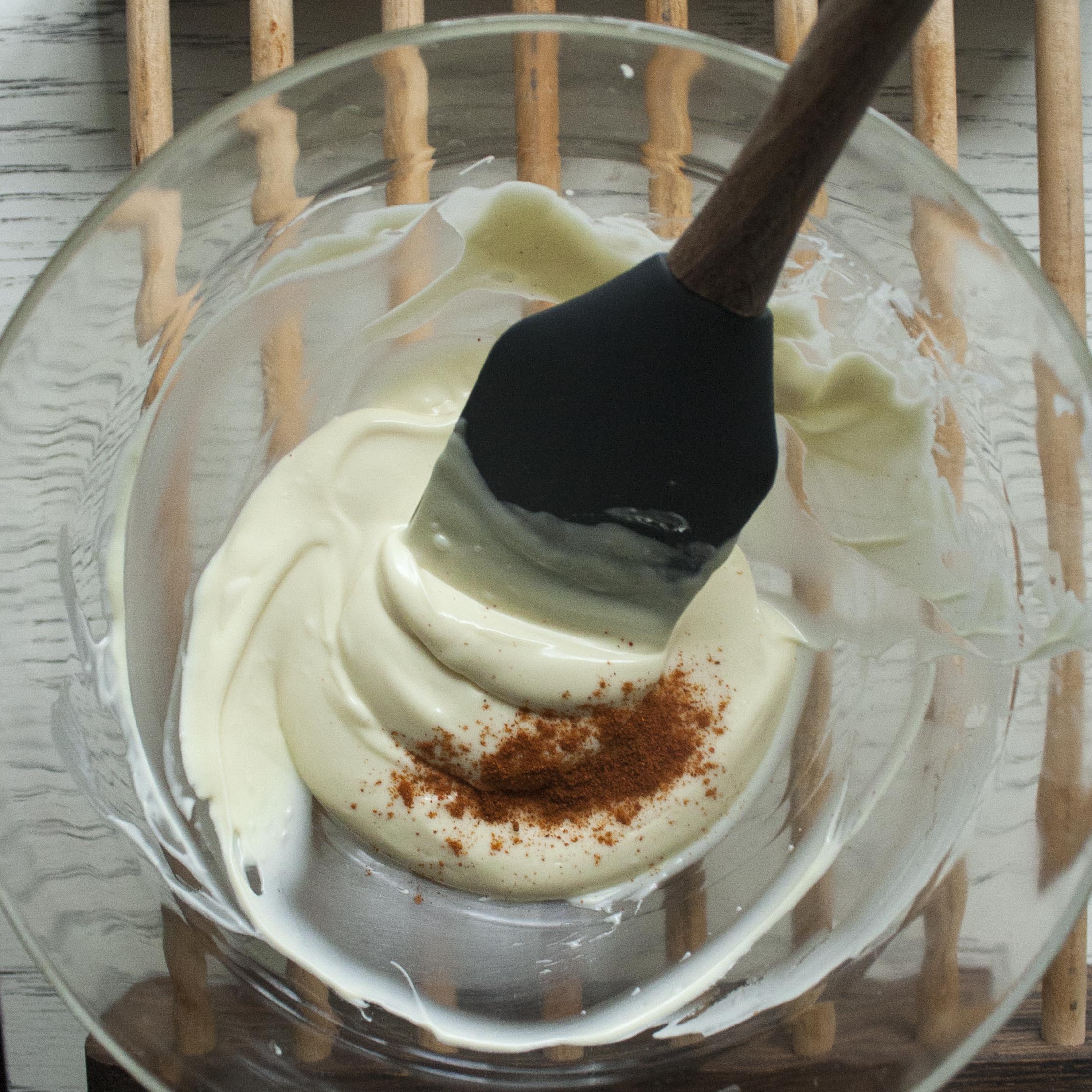 While I love white chocolate, I can understand a few of these worries. And, I can fix them. First, to the popcorn, a healthy spoonful of kosher salt, which helps cut into the chocolate's sweetness. Then, a few shakes of cayenne, which adds layers of flavor. Then, there's the raspberry drizzle, which lends an occasional tart bite. Lastly, I decided that while I was already using white chocolate, I might as well go full force with the controversial foods: toasted flake coconut, which boosts the nuttiness and texture, while echoing the coconut oil used to pop the popcorn.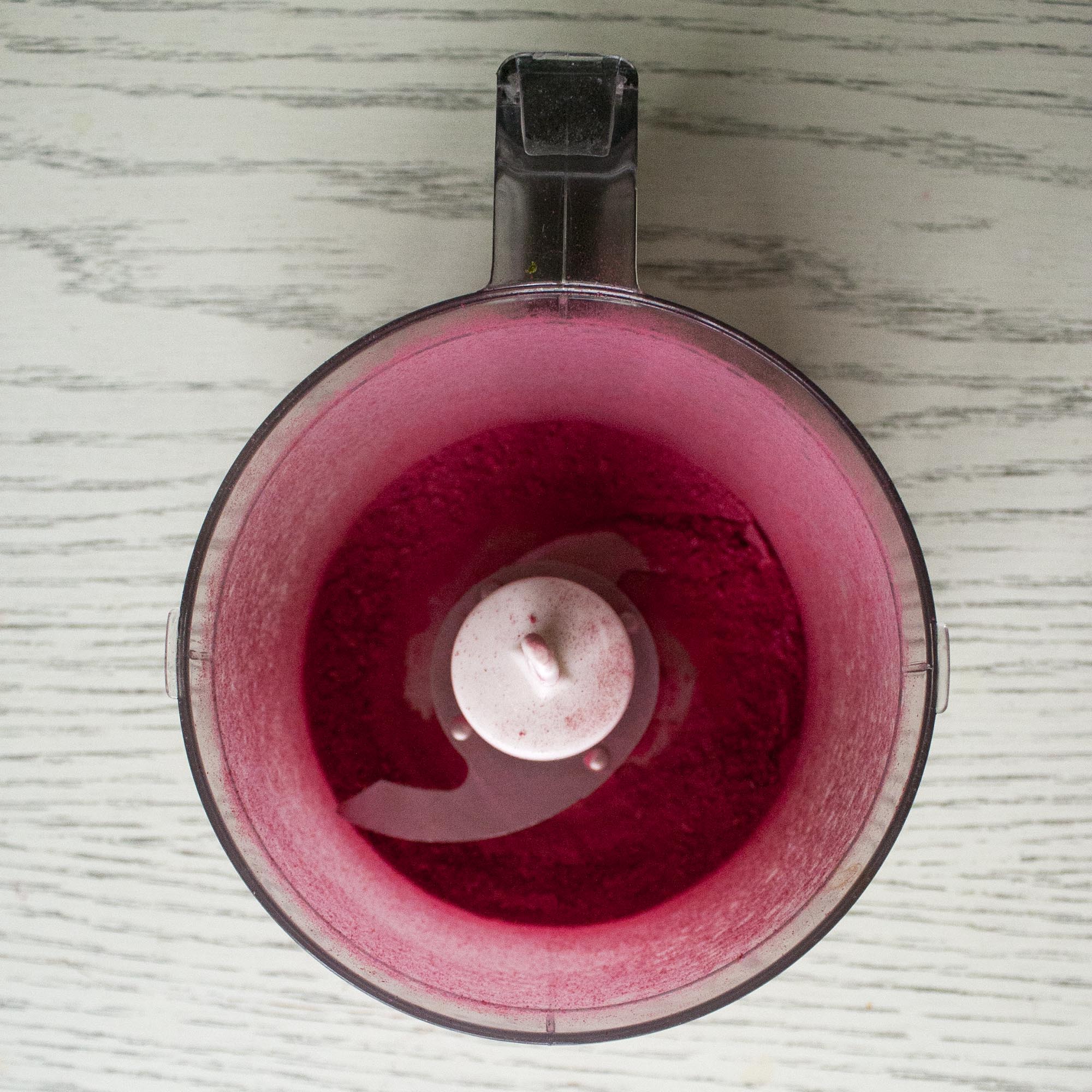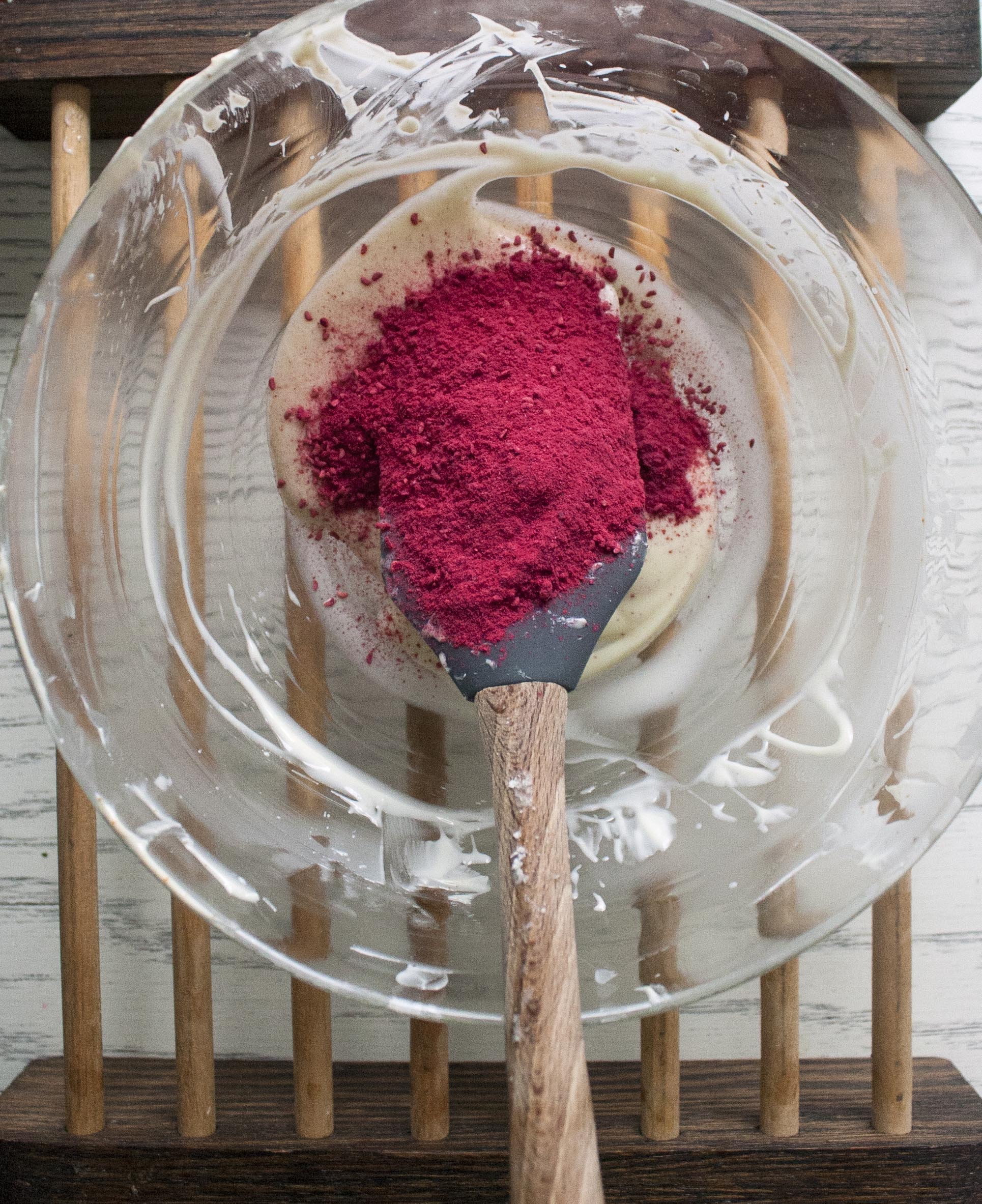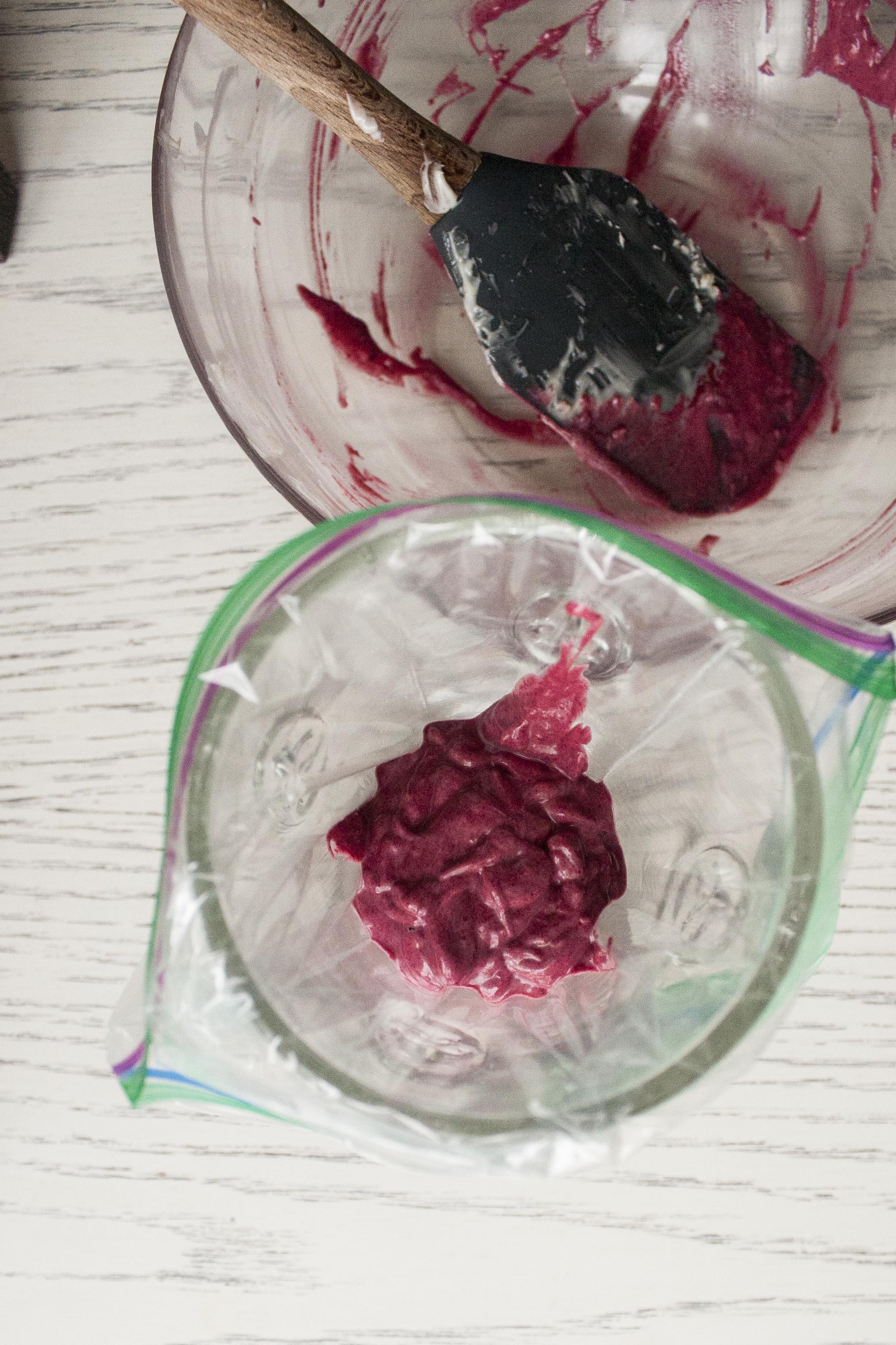 If you're sold on the flavors, there are a couple reasons to consider this popcorn for gifting: a little bit of popcorn takes up a lot of room, so you can feel like you're giving something substantial and unless you're making gifts for tons of people, you can probably take care of it in one to two batches. It's nut-free, which is important in schools these days. And, it's highly adaptable. Want more raspberry tartness? Double the drizzle. Want a faint pink instead of deep? Use less raspberry powder. Feel like you just need "real" chocolate? Add a drizzle of melted semisweet or dark chocolate along with, or in place of the raspberry. And, lastly, don't have time to pop your own popcorn? Use a salted brand from the store you like.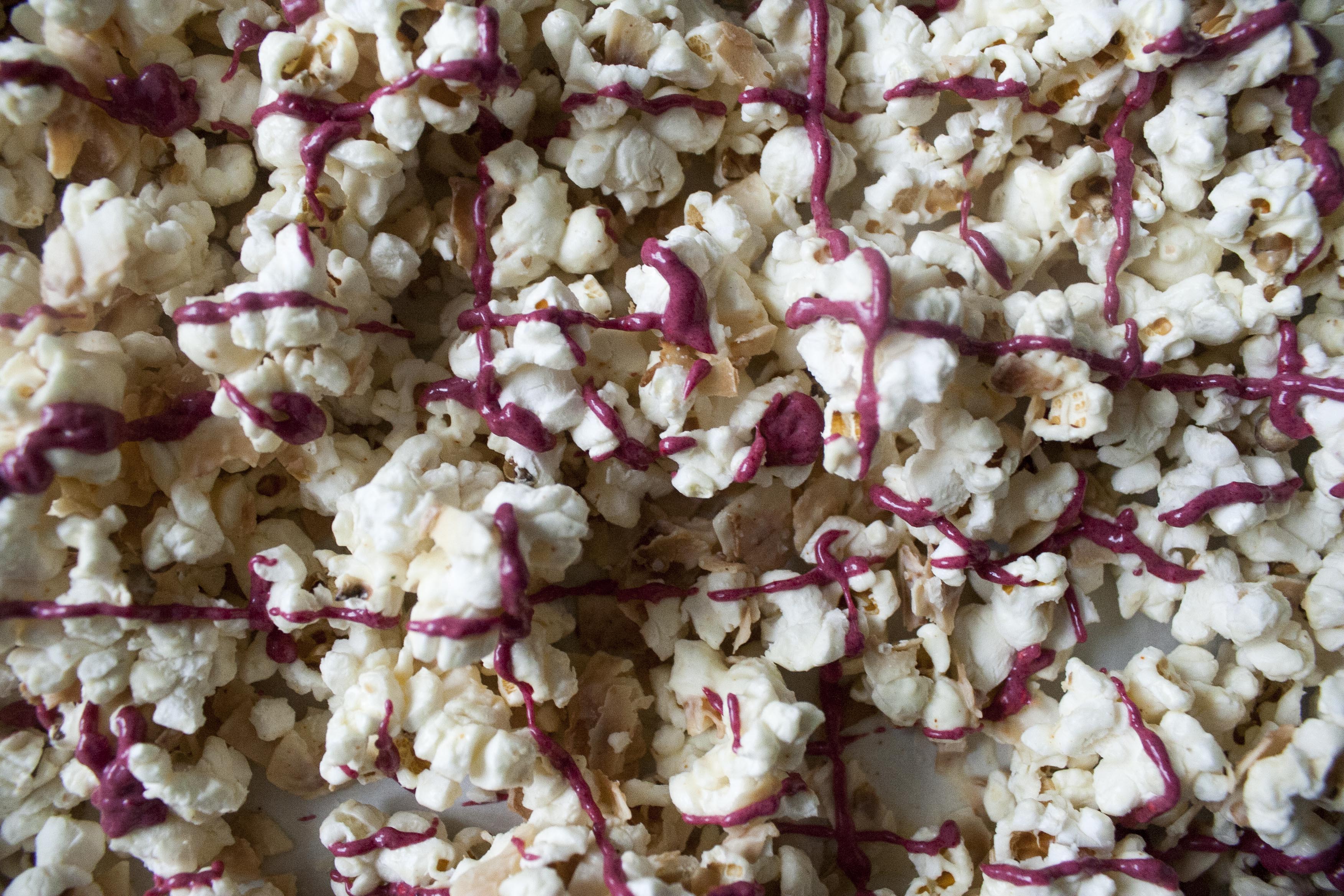 (A few reasons I've been known to use this approach: I couldn't stand to clean another pot; I actually did pop the popcorn only to find out that while not expired, the popcorn was stale; I just straightened my hair and really didn't want it to smell like freshly popped popcorn; laziness.)
I don't really know what I'm going to do next week: trust that I've instilled enough confidence in Easton's teachers to trust me and give the homemade, handmade gifts one more go around, or pick up something small that is professionally sealed. But, this white chocolate popcorn, sweet, salty, nutty, just barely spicy and tart, is making a strong case for the former.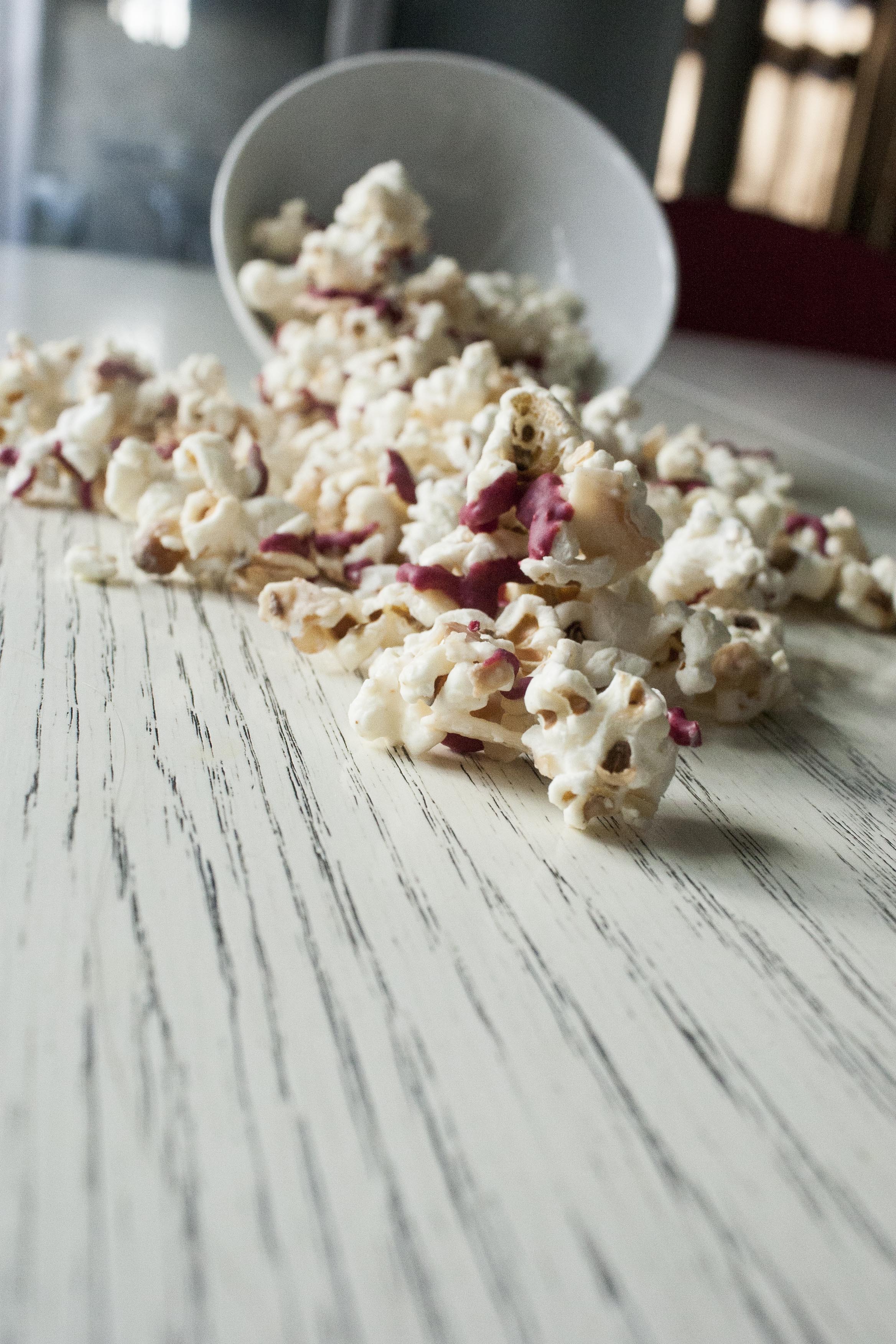 Coconut and Raspberry-Drizzled White Chocolate Popcorn
Last year, in the span of two days, my best friend told me her new strategy for popping popcorn, and I watched Demaris make popcorn, thanks to Easton's love of watching "food." The techniques were the same and the best I've used. In fact, when I opened a new package of kernels last week, they had the same directions printed on the back, so I think we should all just accept this method into our lives. (In turn, popping method adapted from
Lauren
,
Demaris
and
Arrowhead Mills
.)
As I mentioned in the post, if you don't have it in you to make your own popcorn, replace the kernels with 10 cups salted popcorn. Just make sure it's a brand you like, because you will still taste the popcorn underneath the other flavors.
White chocolate can be tricky to melt without burning. I recommend buying the bars. I like Ghirardelli's bars, which are available in 4 ounce portions.
The raspberry drizzle is not substantial, something I was OK with, but Larry was not. If you know you'll want more — either for color, or for flavor — use four ounces instead of two, of white chocolate and go up to 1 cup freeze dried raspberries. Alternatively, if you want a paler pink or less raspberry flavor, use ¼ cup freeze dried raspberries to 2 ounces white chocolate.
What you'll need
1 cup unsweetened coconut flakes
⅓ cup, plus 3 popcorn kernels
3 tablespoons, plus 1½ teaspoons coconut oil, divided
1 teaspoon kosher salt
6 ounces white chocolate, chopped and divided (see note above)
⅛ teaspoon-1/4 teaspoon ground cayenne, depending on taste
½ cup freeze dried raspberries
How you'll make it
In 8 quart saucepot over medium heat, toast coconut 5-10 minutes, or until the coconut is golden brown and smells fragrant, stirring often. Keep a careful eye because the coconut can start to burn, if unattended. Transfer immediately to a bowl to stop the cooking.
Let the pot sit for 5 minutes to cool down (you can chop your chocolate or blitz your raspberries during this time, if you want). Using a towel, carefully wipe the skillet if any small pieces of coconut remain.
In saucepot over medium-high heat, melt 3 tablespoons coconut oil. Add the three popcorn kernels. Cover pot; wait until the kernels pop, then immediately remove from heat and add the remaining kernels**. Cover pot; count to 30. Place the saucepot back over the heat. When the kernels start to pop (it usually takes about two minutes), shake the pot often. Toward the end, carefully partially uncover the saucepot, facing away from you to release steam and make sure the popcorn doesn't get soggy. Once popped, transfer the popcorn to your largest bowl. Sprinkle with kosher salt. Add toasted coconut to bowl.
(**I like to carefully remove the three popped pieces so that they don't burn, but every time I do this, I can't help but wonder if it's a foolish move.)
In microwave-safe bowl, combine 4 ounces white chocolate and 1 teaspoon coconut oil. Microwave 30 seconds; stir white chocolate. Return to the microwave and cook in 10 second increments until the chocolate is about ⅔ melted. Stir chocolate well. It should eventually all melt and no pieces should remain (see pictures above). If this doesn't happen, return to the microwave for 5 seconds and try again. Stir in ground cayenne, starting with the lowest amount; increase cayenne, if desired. Pour chocolate all over popcorn and use a spatula to coat as much as possible.
Transfer to a parchment paper-lined rimmed baking sheet, spreading to fill the pan. Place pan in the fridge for 20-30 minutes, or until the white chocolate is firm.
Meanwhile, in mini food processor, blitz the raspberry until it's formed a fine powder. If the seeds of the raspberries will bother you, strain them out by placing a small fine mesh strainer over a bowl and emptying the mixture inside. I didn't strain them out. In the same bowl as before, add remaining white chocolate and remaining ½ teaspoon coconut oil. Repeat the melting process, remembering that you have less chocolate in the bowl this time and it will melt faster. (NOTE: If you're going to use the same spatula from before, make sure to wipe it clean to remove any stray pieces of coconut or popcorn.) Once smooth, stir in raspberry powder until completely combined. Transfer to a small plastic bag (or alternatively drizzle over popcorn using a fork).
Once you remove the popcorn from the fridge, quickly break the popcorn up - you don't need all the popcorn to be in individual pieces, but you don't want giant pieces either. Spread to fill the pan again. Snip the corner of the plastic bag and drizzle over popcorn, or use a fork to add the raspberry chocolate.
Return to the fridge; chill 30 minutes, or until the raspberry mixture is firm. Transfer to a container and store in the fridge for two weeks.
How to plan ahead
• Pop the popcorn and make the raspberry powder up to two days ahead of time. Store in an airtight container.
• Chop the white chocolate one day ahead of time. Store in an airtight container.
• The white chocolate coated popcorn can also be stored overnight in the fridge, before drizzling with the raspberry white chocolate.