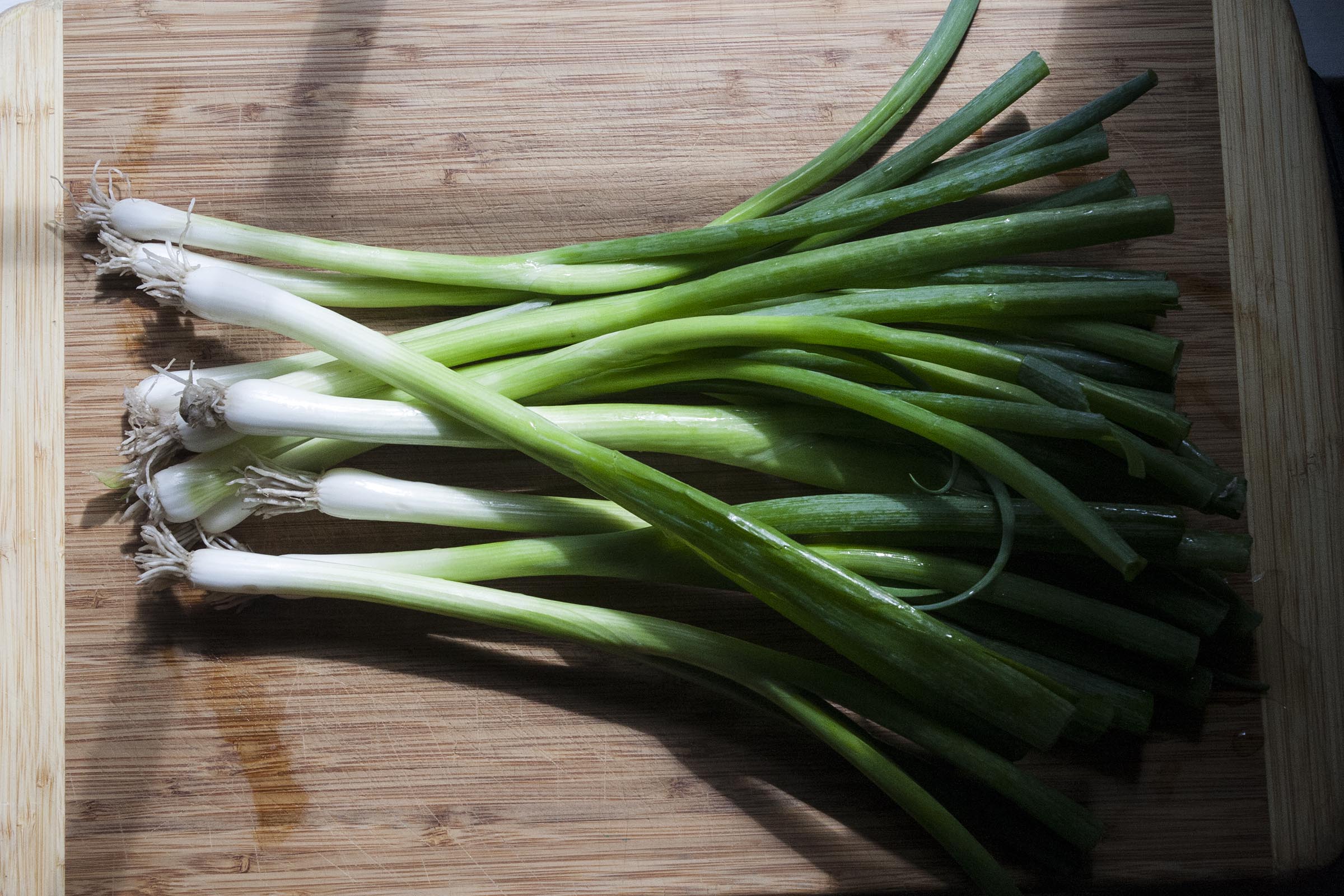 If you cook from here often, you'll likely notice that I tend to favor certain ingredients, cooking methods and tools. I hope my favorites are (or become) yours, too.
Ingredients
Pantry
Olive Oil
Coconut Oil
Vanilla Extract
Soy Sauce
Oyster Sauce
Fish Sauce
Sesame Seeds
Smoked Paprika
Farro
Quinoa
Almonds
Oats
Chickpeas
Coconut
Anchovies
Furikake
Fruits and Vegetables
Onions
Garlic
Scallions
Avocados
Arugula
Cherry Tomatoes
Kale
Pears
Cara Cara Oranges
Delicata Squash
Sweet Potatoes
Lemons
Limes
Fridge
Tortillas
Eggs
Feta Cheese
Pecorino Romano
Chicken Broth
Coconut and Almondmilk
Miso
Tahini
Cooking
Roasting • Poaching • Braising • Pickling
Tools
I'm sure you have the basics: baking sheets, wooden spoons, rubber spatulas, sharp knives, measuring cups and measuring spoons.
Cooking
• Masking tape and a Sharpie (for everything).
• These half baking sheets. After years of watching multiple baking sheets turn from gleaming to grimy and using foil to safely cook on them, my husband found these. We have owned two for six years and they are in such perfect condition, we recently invested in a second set. The only time I use foil these days is if I know whatever I'm cooking will result in a giant mess.
• Strainer with bowl (This is not mine – mine was an impulse purchase about 15 years ago in TJ Maxx). This sounds overly specific, but it's my favorite leek-cleaning bowl. I also use it strain whatever needs straining, obviously.
• This large scoop for everything.
• A handheld juicer I'll be honest. I didn't think I needed this, when I received it as a gift from my husband years ago, but it really does increase the citrus yield and keep the seeds out.
• A large liquid measuring cup (Years ago, I saved mine from my mom's garage sale pile. It's plastic, and does not have a lid, but I love it.)
• A casserole dish with a lid and carrying case (It is not fancy. But, I can't tell you how many times I have been thrilled to be able transport my food easily, not balance a piping dish on my lap, nervously, and do not have to monkey with foil when storing.
• Two really good peelers (why is it that whenever you need to peel one thing, you need to peel a second thing?).
• A nut milk bag (the first time that I made almondmilk, I used cheesecloth and swore that I would never do it again. Then I bought a nut milk bag and it has changed everything.)
• A julienne peeler.
• This spiralizer I wanted one, but worried it would be a silly extra gadget. I have used it many more times than I imagined that I would have.
Baking
A baking pan with lid. Same thing as with the casserole dish. No foil and easy travel.
• These cake baking strips (the first time you don't have to level your cake layers before frosting, you'll be in love).
• Cookie scoops (in different sizes – for scooping cookie dough and everything else)
• Parchment Paper (Find them in pre-cut sheets or make sure you buy a dispenser with teeth).
Baby
• Cube trays for freezing
• Blender or food processor
• Steamer basket or metal strainers
• Containers with strong lids for storing and transporting
And, to be equal, my least favorites
Parsley
Dill
Celery
Fennel
Caraway Seeds
(I have tried repeatedly to love these foods…wait, not even. I've tried to tolerate them. I just can't do it. I wish things were different.)