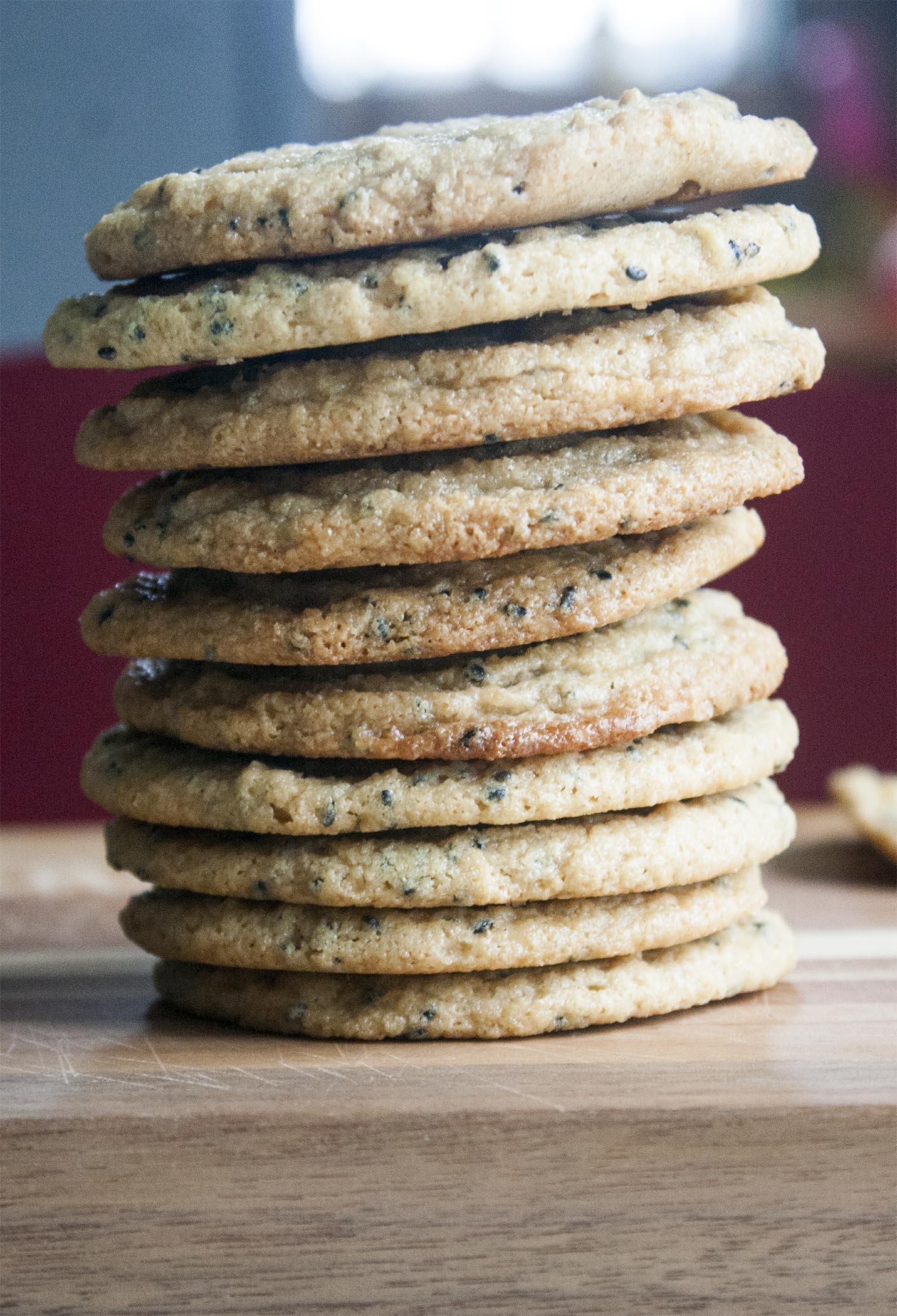 There are a lot of reasons why I haven't been blogging: we traveled as a family and I need time to mentally prepare and recover, I think I'm having a bit of a career crisis, and Reeve naps less and is go-go-go much more. But truthfully, it's this: I became obsessed with perfecting one cookie recipe and at times while I should have been making dinner, thinking of other recipes to blog about or sleeping, I was, instead, using my midnights to dwell on Triple Sesame Cookies.
The problem: I knew what I wanted them to be and I just couldn't make it happen (there's a parenting metaphor in there somewhere, I'm sure). This was the other problem: they didn't start as a Triple Sesame Cookie, they started as a Spicy Peanut Butter Cookie, but they were confused and couldn't make up their mind and they (I) drove everyone crazy during the process (probably a toddler metaphor, in there, too). I even brought batch number four (or was it seven?) to my own birthday dinner, to serve alongside the cake.
Here's what I wanted: a chewy, spicy, not too sweet, interesting cookie. I started with that famous 1-1-1 peanut butter cookie base, reduced the sugar, and made two batches, one with sriracha and the other with gochujang. Both were fine. Larry and I each had a favorite, but of course, not the same favorite. The next day I brought them to my mom's house for a taste taste and the spiciness from the sriracha had disappeared, but the gochujang had deepened just a bit. Also, they were a little boring. I decided that they needed crunch, so I made the next batch with crunchy peanut butter, but the texture was a bit off and still, the flavor went flat.
A glaze! Definitely a glaze. (If I was telling you the story, documentary-style, this is where the screen would go black and white, flashing back to the moment in which I entered a hard-to-escape cookie rabbit hole.) So, that glaze. Sesame oil, water and confectioners' sugar. It was perfection. But, it also begged the question, why was I putting a sesame glaze on a peanut butter cookie?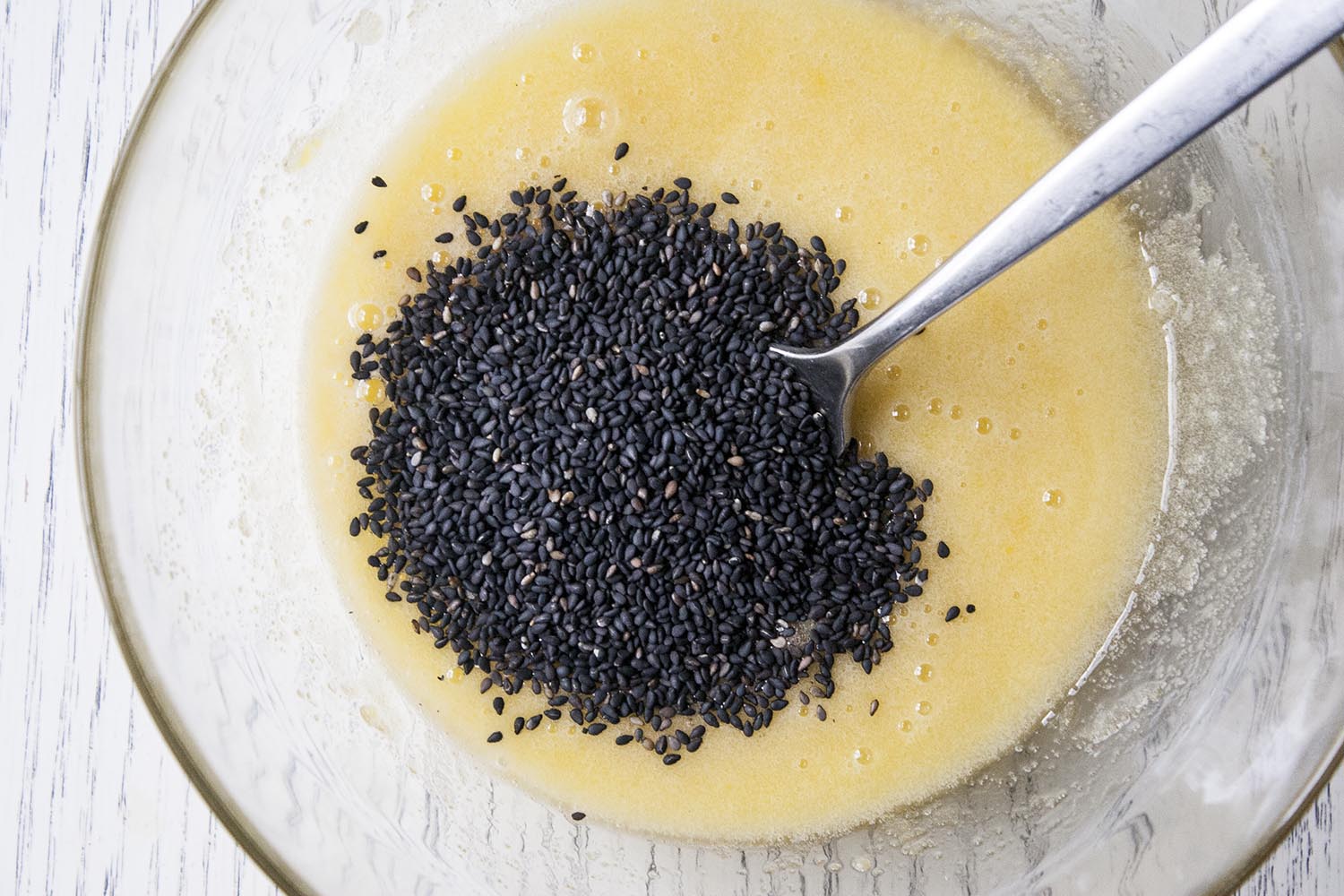 So, I bought a container of tahini, the one I like the best when I can find it because it always seems to stay soft and does not take a crazy amount of stirring to reincorporate. I cracked an egg, whisked it with sugar, vanilla and salt, added tahini and gochuchang, and stirred. At first, everything seemed too wet, but then miraculously, the dough came together. I stirred in black sesame seeds, making sure to really incorporate them throughout and that's when it happened. The mixture separated into a center island of wet dough, surrounded by a sea of oil. Of course, I handled it the way all practical people handle failure: I shoved the bowl into the fridge and ignored it until the next day. When I finally pulled it out, peeking in and hoping to see another miracle of redistribution, I was obviously disappointed. I poured off oil and baked what I could. These cookies were lacy-crisp around the edges, thanks so all that oil, but tender, chewy and spicy in the middle. So close.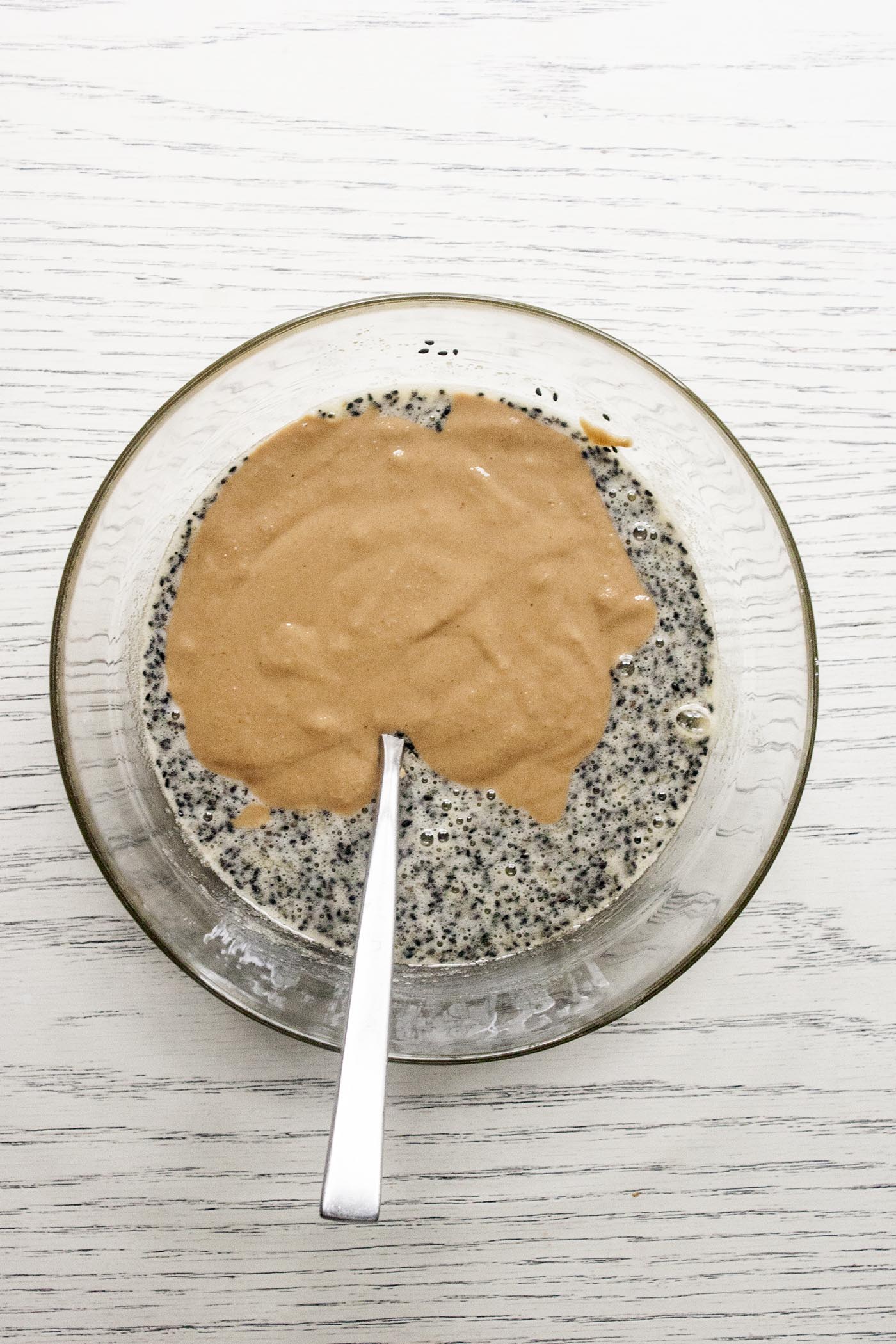 I knew what I had to do for the next batch: add the tahini last and stir just until combined, no longer. This batch though, they stuck to the pan. I tried again and baked half on parchment paper and half on a greased pan. The parchment paper was the way to go. These cookies were perfect: flat, really chewy, crinkly on top, just slightly crispy around the edges, spicy and interesting thanks to the sesame seeds. I had it.
The next day, I bought all the ingredients again to take pictures…and those cookies were completely different. Tiny, puffy, not chewy.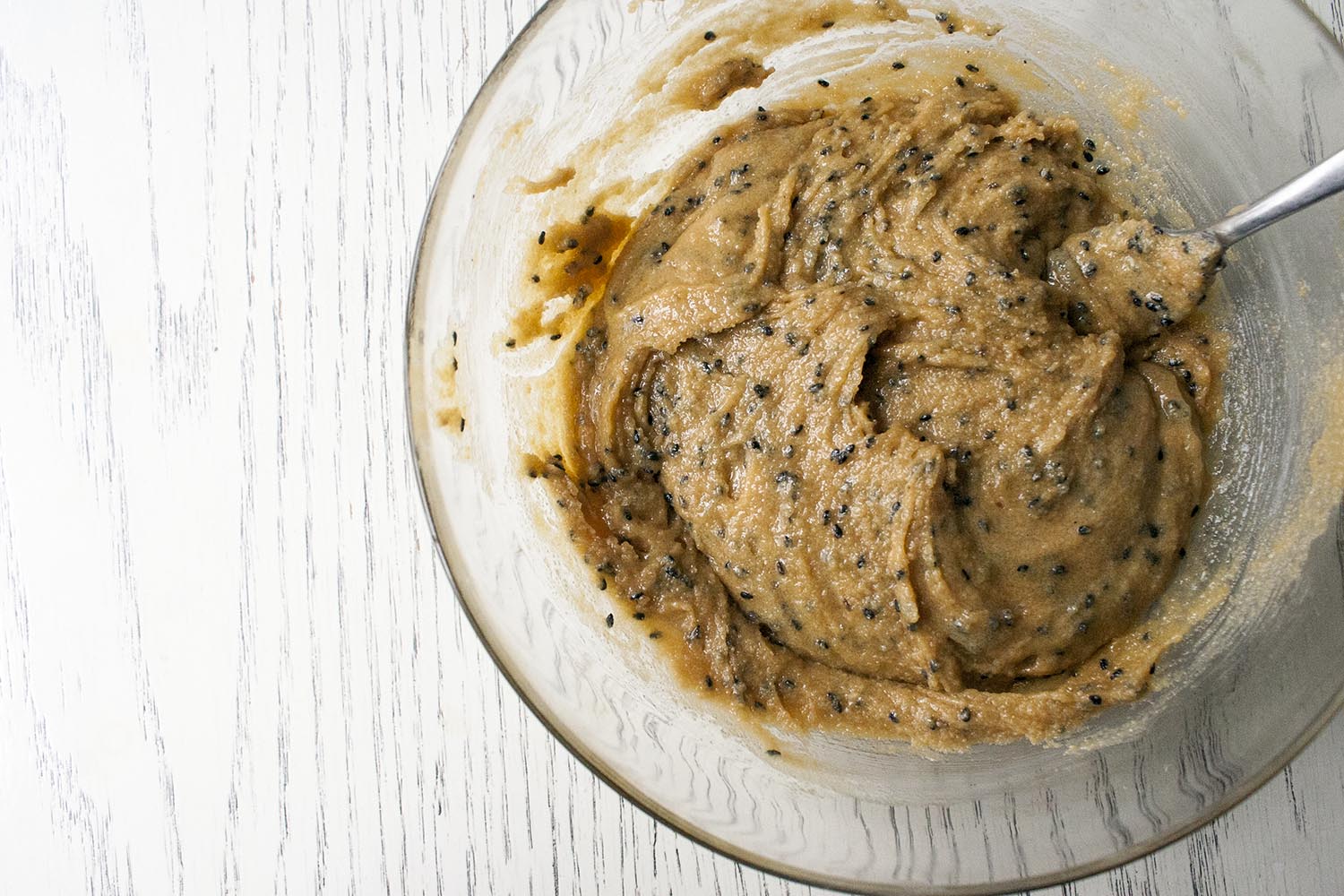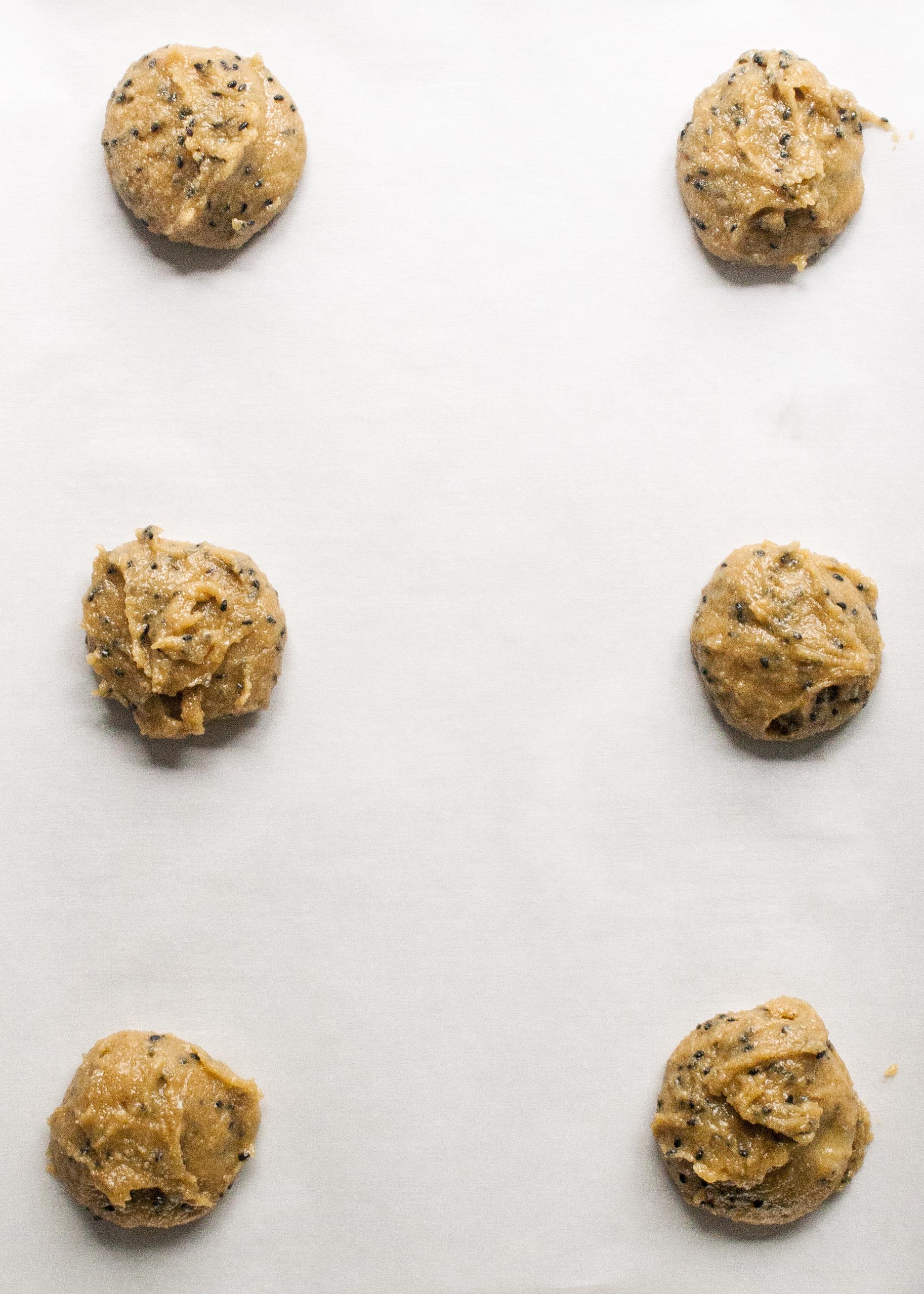 From this point, I tried so many things: pouring out an entire container of tahini and mixing it by hand before measuring, pouring off all the oil from the tahini and then only used the remaining paste, pressing them down before baking, increasing the sugar, making them smaller, baking at different temperatures and on and on, until I just stopped making them for two weeks, feeling a little defeated.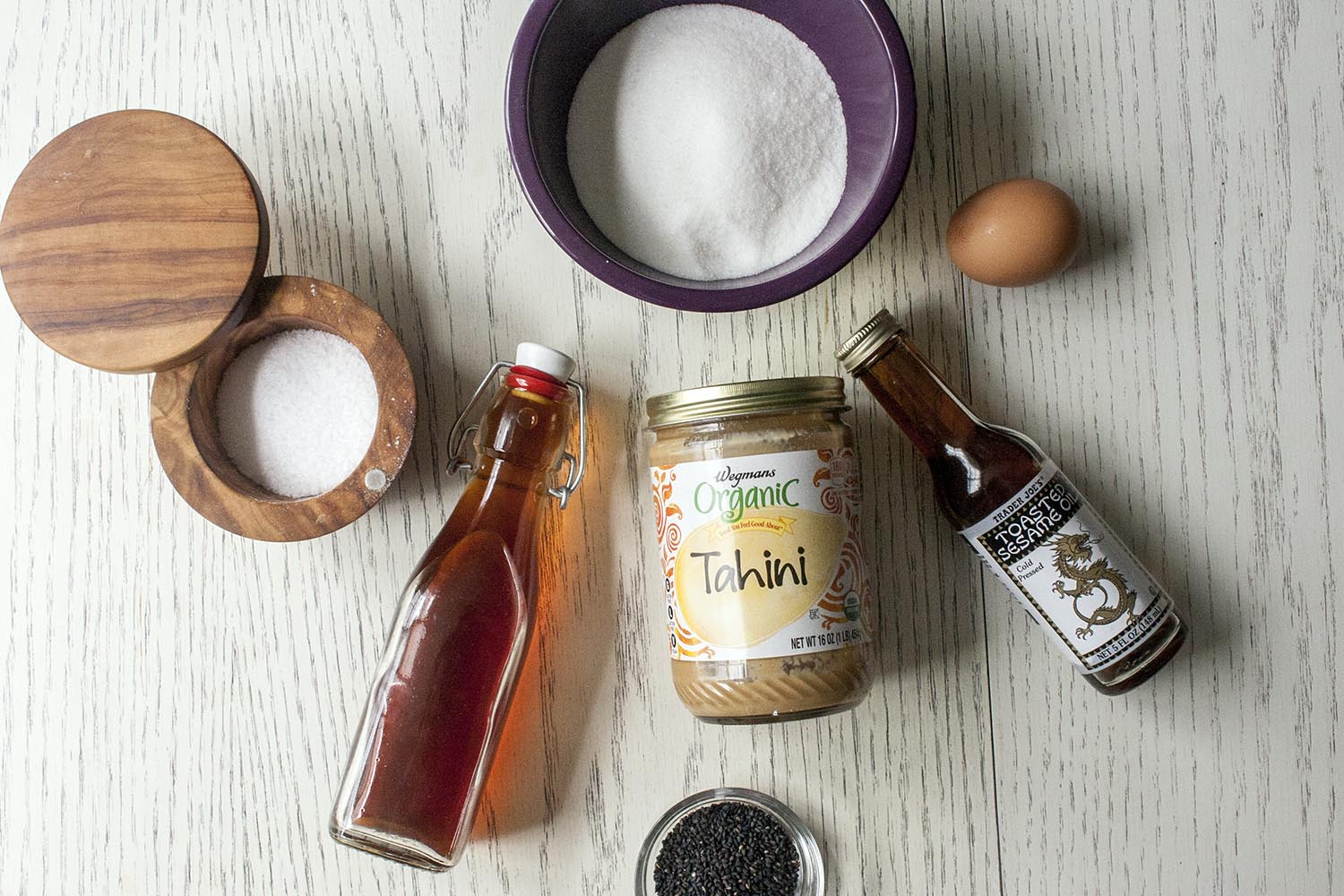 And, then one night I couldn't sleep, for reasons unrelated to cookies, and I realized something: you chill dough, partially in effort to help cookies keep their shape. Why, when I was seeking a flat, chewy cookie, was I chilling the dough? The next day, I used all the tricks I'd gathered from six weeks of experimenting, but at the last minute, decided to forgo the gochujang, realizing throughout this process that these cookies weren't exactly screaming kid-friendly. I also added sesame oil to boost the sesame flavor and to help encourage spreading. The last thing I did was a modified trick that I keep reading about from Sarah Kieffer's Chocolate Chip Cookies: I carefully dropped the pan once before the cookies went in the oven, and once right when I took them out.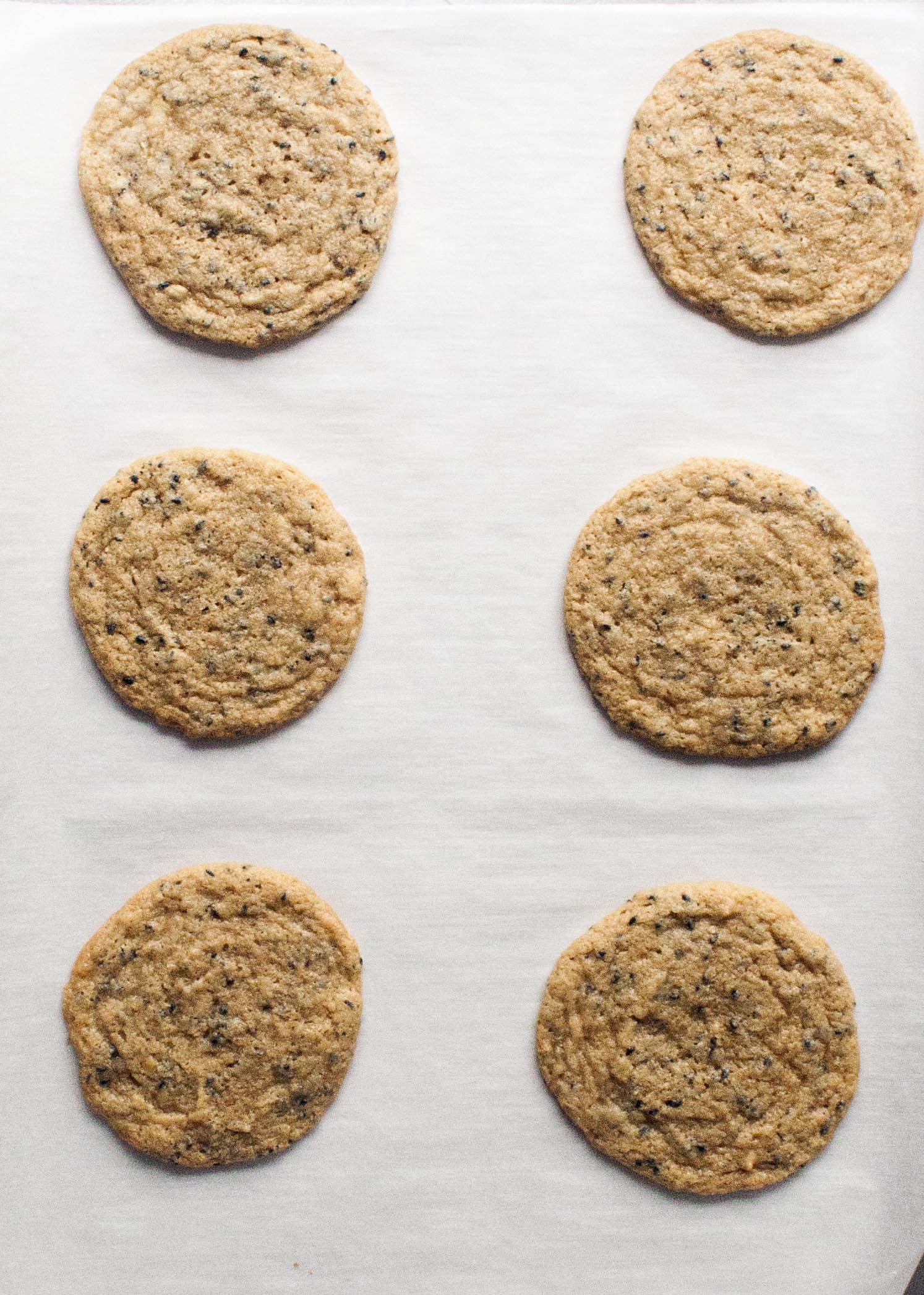 This cookie (peanut-free and not at all spicy) was the cookie. It was toffee-textured, chewy and reminded me of halvah, in the best possible way.
I'm sure I have an Korean or Japanese spicy cookie lingering inside, somewhere (and a use for that sesame glaze, too), but for now, I'm embracing the Triple Sesame Cookie. It's time to move on.
Triple Sesame Cookie
It may seem a little weird to stir with a fork, instead of a whisk, but I found that I had much better control over the stirring this way, and that a lot less of the sesame seeds were lost in the process.

I mention this below, as well, but the cookies are equally as good, but very different, at room temperature and refrigerated. It's worth trying them out both ways.
What you'll need
1 large egg
¾ cup, plus 2 tablespoons granulated sugar
1 teaspoon kosher salt
1 teaspoon vanilla extract
1 teaspoon toasted sesame oil
2 tablespoons roasted black sesame seeds
1 cup well stirred tahini
How you'll make it
Heat oven to 350°F, with rack in center of oven. Line two rimmed baking sheets with parchment paper.
In medium bowl, use a fork to whisk together the egg and sugar. When combined, stir in the salt, vanilla extract, and sesame oil; stir in sesame seeds. Add tahini and stir with the fork, just until completely combined, about 20-25 stirs.
Using a #40 scoop, place seven cookies inches apart on each cookie sheet. Carefully raise the baking sheet a couple inches and drop on the counter to help them start to spread. Bake first pan 9-11 minutes, or until the cookies are just golden on the bottom (you can carefully peek by looking under the parchment paper). When they come out of the oven, they will still be soft, but they shouldn't look wet (check the top centers, which are always the last part to dry. Give the pan pan a careful drop. Remove from oven; let sit on baking sheet 5 minutes. Carefully transfer cookies to cooling rack and cool completely. Repeat with remaining cookies.
Cookies can be stored in an airtight container at room temperature for 5-7 days, but they are really good straight out of the fridge, too.